Source: bit.ly/1ADfoFj
Let's face it...we all know that iPads are an excellent tool for teaching our students in the classroom and at home. But the fact is iPads can also prove to be the best way to teach kids with learning disabilities. You can use these devices for better customisation, communication and translation with supreme effectiveness. iPads can help to lessen frustration, develop confidence and teach essential skills to students.

Here are top 10 ways that iPads help kids with learning disabilities to study better-
iPads Are Intuitive
As iPads are rather intuitive in usage, it proves to be very helpful for students with disabilities as they don't need to struggle with
visuospatial awareness
. The apps are properly organized and easy to navigate. Moreover, touchscreen technology can help students with motor impairments.
Creating A Tailored Learning Environment
iPads are multisensory which helps kids follow an enhanced learning approach. These devices also greatly help to customize tasks for individual students. Moreover, these can also greatly help in the classroom by interpreting the processing style of the educators to simpler methods which students can understand easily.
Source:nyti.ms/17hH4Vw
Makes Learners Feel Relaxed, Not Overwhelmed
Every student has their own weaknesses and strengths; however it is a bit distinct in kids with learning disabilities. Hence, such students can feel overwhelmed with tasks that might appear simple to normal students. iPads help to alleviate this dilemma via a range of apps which focuses on various types of skills. These apps help students to develop skills that are required to complete specific assignments.
Enables Students To Communicate
The touch-to-speak apps, like Yes|No,
Assistive Express
and
Proloquo2Go
, can help nonverbal students to better communicate in class. These enable students to communicate effectively by using touch to voice their opinions or simply answer yes or no.
Develop Social Awareness
iPads are an effective tool to help students develop social skills in a very smart manner. For example, interacting on FaceTime can enable kids to understand facial cues. These features, along with the specific education section mentioned above, can help to better emotional development.
Ipads Are Therapeutic Tools
iPads offer easy access to apps which learning experts can utilize to simultaneously develop specific skills. Actually there is a particular section in iTunes that is dedicated to education apps.
Assist to Track Behaviour
Source: bit.ly/17hHJ9q
Tracking the behaviour of learners is very essential as it helps educators understand which students are falling behind on homework. It is also important to find out the difficulties and weaknesses of students with learning disabilities. Various apps in iPad help to identify the different weaknesses of different students so that you can work on them.
Useful for Organization
Several students who cope with learning disabilities tend to face issues related to organization. When students use an iPad, they will not lose assignments, forms, books, and worksheets as all materials will get centralized.
Help Learners Struggling Emotionally
By adding some soothing and relaxing music to the iPads of students, learning experts and educators can help these students to calm down and focus when they become emotional.
There Is No Stigma Attached
iPads are cool and very normal devices that almost anyone can use. When a student with a learning disability will use an iPad in the classroom, it will not make them inferior or different from normal kids.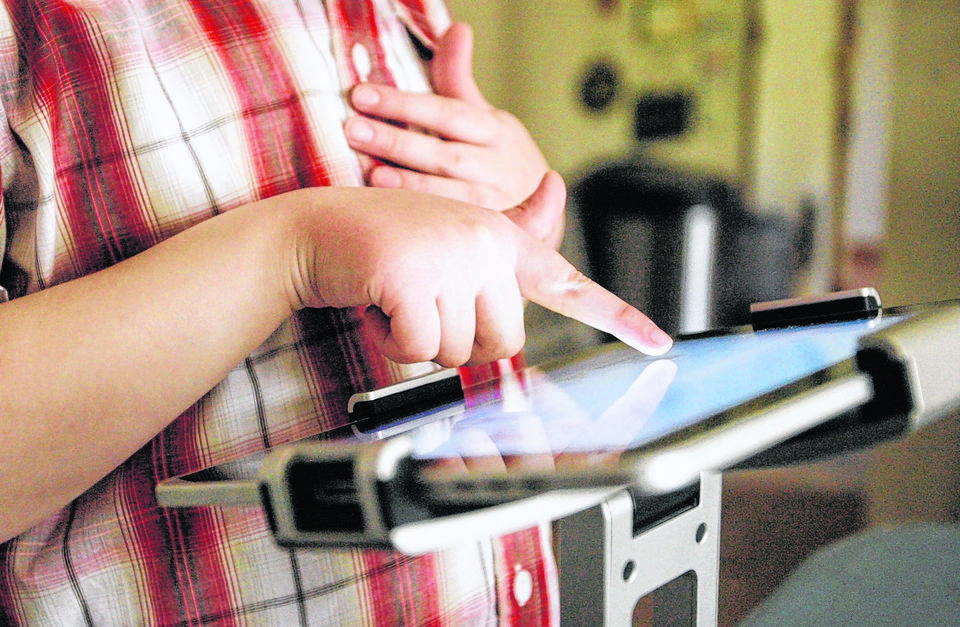 Source: bit.ly/1xCWyxc
So There You Have It....
iPads and its apps can greatly help students who struggle with learning disabilities in the classroom to have a better learning experience and perform better.
How else do you think iPads can help these students in the classroom? Share your ideas and thoughts with us by commenting below. We would love to hear what you think.
Article Source: huff.to/1wE6bez