How do you think you can become a
successful entrepreneur
in Nigeria? Is it through education? Or is it through experience? The answer is both. With the help of well developed entrepreneurship education you will be able to gain the knowledge and skills required to launch and grow your startup. I believe that effective entrepreneurial learning can enable us to achieve long term development in Nigeria.
Why entrepreneurship education
Our nation is currently facing a number of serious challenges which range from high poverty and unemployment levels, limited economic development, terrorist threats, poor infrastructure facilities, high standard of living and excessive dependence on technology and foreign goods. However, we will be able to overcome all the challenges in time, only if we arm our students with helpful entrepreneurship education that will make them self-reliant and create more jobs.
To succeed as an entrepreneur, you will need to acquire some specific skills, attitudes, knowledge and practices. Moreover, you also need to have a thorough understanding of the market so that you can identify various business opportunities, make the most of them and take calculated risks. Entrepreneurship education can help you prepare to be entrepreneurial thinkers and entrepreneurs so that you can significantly contribute towards the development of sustainable communities and the overall economy.
How to study entrepreneurship
Do you wish to acquire
entrepreneurial
education in Nigeria? Well, then you must realise that the formal institutions in the country, such as colleges, polytechnics and universities, will not be able to offer you the knowledge you need. These institutes will only teach you how to grow up to be an employee, not an entrepreneur. It is for this reason, numerous educated youths across Nigeria who tried to start their own business have either failed or in the process of closing down. American businessman and motivational speaker,
Robert Kiyosaki
once said "It's difficult for people to realize that school (traditional education) is obsolete. It's difficult for people to understand that what they consider to be "the norm" is damaging their and their children's financial futures."
This is why you need to study entrepreneurship online. There are several high quality online fast track business programmes offered by UK universities and B-schools that can help you to acquire the right skills and knowledge. These programmes have been developed to provide you entrepreneurship training and enable you to start your own business. Moreover, these affordable online courses will also help you to earn a recognised MBA degree without investing excessive time or money. However, if you think that affordable means cheap, then you couldn't be more wrong. When you pursue an ATHE Diploma in Business programme, you will receive high quality business education that follow similar curriculum utilised in the classroom programmes and conducted by in-house and international professors.
Studying entrepreneurship online
Here I am going to talk about how online Fast Track MBA degrees can offer you effective entrepreneurship education which you will not receive from Nigerian formal schools. Read on...
Continuous learning opportunity
Online entrepreneurship education allows you to constantly learn new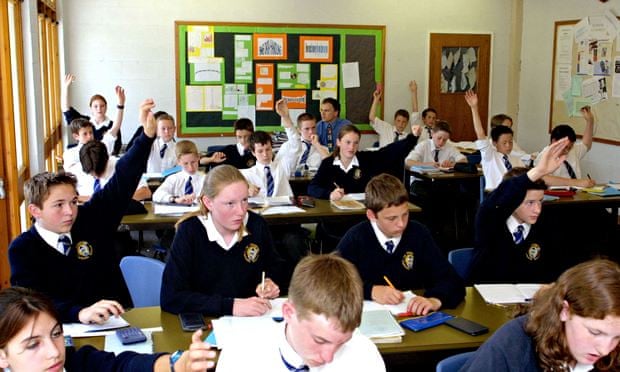 information about relevant industries and the overall market so that you can gain a competitive edge. You will receive regular and updated content and information about the global business scenario that will help you make successful business plans. Moreover, a fast track business degree will allow you to top up your qualification by advancing to the final year of an accredited MBA programme, either online or on-campus.
Apply your knowledge
Learning about business and entrepreneurship is simply not enough; you must know how to apply your knowledge at work. It does not matter how much you know, but what you can achieve with what you have learned. As online programmes are highly flexible, you will be able to study and work simultaneously. This means you can immediately apply your knowledge into your business and hone your skills.
Learn to deliver value
I have seen many new entrepreneurs invest most of their time, energy and resources in acquiring new customers, instead of providing the best value to existing clients. The right entrepreneurial education will teach you not only how to gain new business leads but also how you can turn your present client into repeat clients.
If you ask me, pursuing a
fast track mba degree online
is one of the best ways to acquire entrepreneurship training for Nigerian youths. You will get to learn what you want, how you want, where you want, without emptying your bank account.
What do you think? Feel free to share your thoughts and ideas with me by commenting below. I would love to hear from you.
Atricle source – bit.ly/1Ern3dX , bit.ly/1DMux88