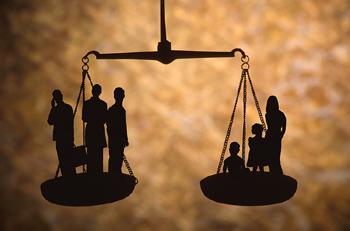 Do you work to live? Or do you live to work? Nowadays, our jobs have become so important in our lives that we often wonder if we are actually married to our work. The fact is you tend to spend more time with your peers and colleagues at the office than you spend with your friends and family. Your work is often a reflection of your education, skills and ambition. When you get involved with work which is compatible with your skills, your job will help you feel important, useful, productive and alive.
When you are engaged with the "right" work, then it can feel challenging and exciting. However, if you are employed in the wrong work, it will make you feel increasingly unhappy and frustrated. If you are already feeling tired of your job and think your productivity is getting hampered with every passing day, then it's time for you to develop the right work-life balance.
Here are a few ways that can help you to effectively balance your work and your personal life and boost your career in the long run-
Create A Distinctive Line
The first thing you must do in establishing a work-life balance is to set up a clear and distinct line that separates your work from your personal life. You need to understand the distinction between your job and your life and then effectively separate both in order to create a balance.
Don't Be Stressed
A new study conducted by the American Psychological Association revealed that among all the age groups surveyed, Millennials tend to face the highest levels of stress. This is mainly due to their doubts related to professional capability and job insecurity. If you allow yourself to be stressed about your job, it will undoubtedly affect your life adversely. Hence, you need to find a way to relieve yourself from stress, whether it is by exercising regularly, listen to music, meditating or simply spending time with your family.
Do Something Important With Your Day
Although, you will end up spending most of your day at your workplace, it is imperative that you still manage time to do something worthwhile on a daily basis, especially if you don't love your job. Hence, you just might have to put in some c to do what is actually important to you. This will give your life meaning and motivate you to get up and get going the next day.
Take Enough Vacations
Are you afraid of taking vacations? And no, I don't mean sick days or working from home. I mean actual long duration vacations. If you get 12 vacation days, then make sure you take 12 vacation days. Go and visit a new city or meet a friend in a different state or simply go on a solo trip to your dream destination. You can also just take random days off to simply lazy around your home or do some chores. This will not only make you feel better but it will also improve your performance at work in the long run.
What else do you think you can do to create work-life balance? Let us know if you live to work or work to live. Comment in the box below and add to the discussion.
Article source – bit.ly/1HqILxM , bit.ly/1yLGqMi